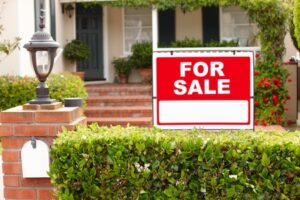 If you're thinking about buying a home in the near future, you may want to stick around Motor City. In addition to the city's rich history and vibrant cultural scene, brokerage firm Redfin has recently named Detroit the most affordable city for middle-class homebuyers.
Redfin estimates that in order to afford a "typical" home in Detroit, a family would need an annual salary of $26,690, just under Detroit's median income of about $30,000. In July 2019, the median sale price for homes in the city was $142,750.
The nation's other "most affordable cities" include Rochester, New York; Dayton, Ohio; Buffalo, New York; and Pittsburgh, Pennsylvania.
The cities where you're least likely to be able to buy a home? Those six cities are all in California, and include San Francisco, Anaheim, San Jose, Los Angeles, San Diego and Oakland. In San Francisco, the median annual income is $92,714, but the average home price is a whopping $1.42 million.
The good news is that in 68 of the 88 most populous U.S. cities, many of which are in the Midwest, home prices are still relatively affordable. According to Redfin's chief economist, Daniel Fairweather, people in midwestern cities tend to earn lower salaries than residents of pricier coastal cities, like San Francisco and New York, but "in many ways the Midwesterners' quality of life is better." This is no doubt due in part to the fact that homeownership is an attainable goal for families on a median household income.
Purchasing an investment property in the Detroit area? You can count on the Law Offices of Aaron Cox to assist with any of the legal issues you may face from day to day. Just give us a call at (734) 287-3664 or contact us online today to learn more.