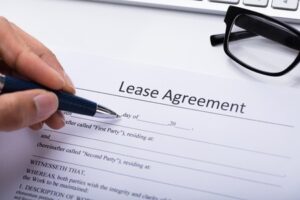 As a landlord, it's only natural to worry about potential lawsuits. Keep in mind, however, that nobody (except for lawyers) wants to go to court, and most landlord-tenant and liability lawsuits can actually be avoided with good property management strategies. Here are a few tips that can help protect you from litigation:
Screen Your Tenants Thoroughly
It may be time consuming, but make sure to check prospective tenants' credit history, criminal record and background. Thorough tenant screening can prevent lawsuits by helping you avoid people who might damage your property, fail to pay rent or let unauthorized individuals move in.
Write a Clear Rental Agreement
Protect your property from legal action by making sure you have a clear rental agreement outlining the terms and conditions of the rental, as well as how the tenant is required to behave while on your property. Prohibiting some actions, such as smoking, limits your liability if a tenant is hurt while engaging in the prohibited behavior.
Consider an Arbitration Clause
When writing your rental agreement, consider including an arbitration clause, which requires both parties to enter into arbitration rather than going to court in the event of a dispute.
Be Safety Conscious
Avoid lawsuits by keeping your property in compliance with all building and fire codes, verified by regular inspections. Be sure to let your tenants know if there is any condition (such as mold) that could be hazardous, as well as your plans for remedying the situation.
Are you a landlord in Detroit? At the Law Offices of Aaron D. Cox, we specialize in providing experienced legal counsel to landlords, property managers and real estate investors throughout the Metro Detroit area. To learn more, give us a call at (734) 287-3664 or contact us online today.