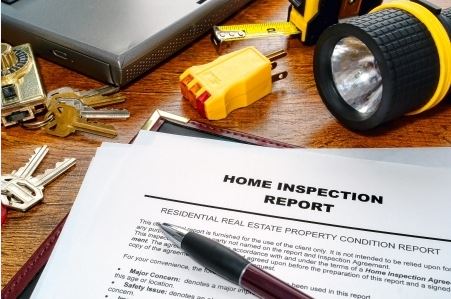 Have you found an investment property that you're interested in buying at some point in the near future? Great! Real estate is usually one of the best investments you can make. Before you commit to buying an investment property, however, you should have a professional home inspection performed so that you know exactly what you're getting.
Think of a home inspection as part of your investment. While hiring an inspector can cost a few hundred dollars, in the end it is well worth the cost. An inspector will review the home and give you a thorough understanding of the property, helping you avoid running into any unexpected problems down the line. You should never skimp on a home inspection simply to save a little extra money.
What to Expect from an Inspection
A good home inspector will check out just about every single square inch of your potential investment property and alert you to any issues. An inspector can usually give you more concrete information, such as an assessment of how much longer the roof on a home might last or the age of plumbing pipes and electrical components. An inspector can also often review the HVAC system or water heater systems, giving you a better understanding of their condition and identifying any concerns with ductwork or structures.
Beyond these home systems, a home inspector will also look for structural concerns. He or she will look at the foundation, walls, floors and more, looking for signs of faults or concerns, as well as any symptoms of water damage or mold growth that could be a sign of more serious problems to come. Armed with this information, you can make a more informed decision and address any concerns with the owner before a sale is made final.
The last thing you want to do is buy an investment property and then realize that it needs thousands of dollars of work right away. By hiring a home inspector, you will save yourself from the headaches and unwelcome surprises that can come with buying an investment home. Don't sign up for costly repairs. Instead, make sure that your prospective investment property is worth what you think it's worth by hiring a home inspector.
At the Law Offices of Aaron D. Cox, we've worked with real estate investors for years and can work with you throughout the purchasing and closing process. Learn more about our real estate investor services today by calling 734-287-3664.