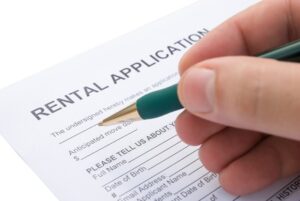 Upon returning from prison, many ex-criminals who have successfully undergone rehabilitation struggle to find homes in Detroit because their rental applications are denied based solely on their past misdeeds. These individuals will soon have a better chance of finding new homes, however, thanks to a "Ban the Box" ordinance which was unanimously approved by the city council in February.
Under the terms of the new ordinance, Detroit landlords with five or more rental units will be unable to conduct background checks on prospective tenants until after they've completed all other steps of the application process, such as employment and income checks. If a background check conducted after these steps does reveal past convictions, landlords will still have some limited discretion to deny applicants based on their criminal records.
According to Detroit City Council member Janeé Ayers, landlords can rightfully deny the applications of people whose criminal histories include "violent crimes, crimes resulting in lifetime registry on the sex offender list, arson" and other crimes that threaten the safety of people or their property. Former offenders, meanwhile, will have the right to contest these denials by offering evidence of their rehabilitation. If they feel that an application has been unjustly denied, they can also file a complaint with the Detroit Department of Civil Rights, Inclusion and Opportunity, which will investigate these matters on a case-by-case basis.
"We're not saying you don't do a background check at any point," said Mayor Mike Duggan in a statement. "We say you don't screen people out before you even get to know them."
The Fair Chance Housing Ordinance is set to go into effect in six months, and the city will launch an education campaign for landlords prior to its start date. To learn more about this ordinance or any other issues pertaining to landlord-tenant law in Detroit, feel free to give us a call or contact us online today.