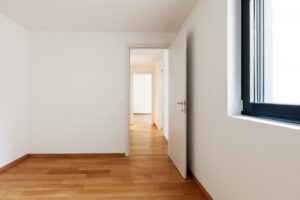 As a landlord, you have likely been left with a tenant's belongings before and you will likely experience it again. Most of what a landlord runs into in their vacated units amounts to nothing more than junk to fill basements and attics as a metaphorical rubber band ball tenants add to year after year. But how long are you required to retain items and what does the law allow you to do with it?

There are items that are clearly of value and items which are obviously garbage. Food left in the refrigerator and old newspapers left in the living space you can safely assume are trash, which you are obviously well in your rights to dispose of. But higher end items, such as stereos and bicycles, can be seen as holding some degree of value.

Most states have laws governing how landlords should deal with items of value left behind by a tenant. But Michigan, for example, isn't like most states. The state of Michigan has no law in place defining what a landlord is to do. There are, however, precedential cases having established rules and guidelines to follow when presented with this scenario.

Landlords in states where there is no law for handling tenant's belongings after eviction – like Michigan – should include a clause in their lease agreement that deals with that circumstance. The lease provision should clearly and unequivocally express to each tenant the fate of abandoned belongings in the unit, this clause can be based on a few pretty standard terms.
The landlord may, but does not have to, temporarily store any property of apparent value as determined by the sole discretion of the landlord;
Written notice given of how and where to reclaim property;
A deadline given for reclaiming, after which time it's considered legally abandoned; and
Reimbursement for storage is to be provided by the tenant
Regardless of the value of items left behind, remember you are in your right as a landlord to charge the tenant for the time consumed, labor, and material for cleaning a vacated premise. Be sure to consult with an attorney prior to taking any action to remove a tenant's personal belongings from the unit.