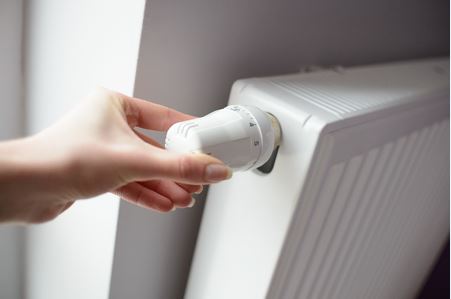 Winters can get very chilly in Michigan, so during the colder months of the year, landlords across the state need to be extremely mindful of their tenants and their access to utility services. Electricity, gas and water are essential to the basic needs of tenants year-round, but heat is something that tenants will definitely need once the temperature drops in the winter. With that in mind, let's take a closer look at each landlord's rights and responsibilities under Michigan law with regards to tenants and their utilities.
According to Michigan law, landlords are not permitted to shut off the utility services of tenants who have fallen behind on their rental payments. In most cases, tenants sign up for utility services in their own names, which means landlords have no control over their utilities anyway, but if your property has heat included, it must remain on during the winter season. When you take on utility costs as part of your rental, you also rake on the risk and responsibilities included. However, it's important to remember that you cannot, under any circumstances, ask a utility company to shut off utility service to a tenant due to a rental disagreement.
Beyond the fact that turning off gas for the home or apartment's heating supply could put tenants' lives in danger during the winter, it's also illegal and could land landlords in big trouble. Landlords should also work with tenants who are behind on their utility bills and provide them with the resources they need to keep their utilities on in the winter if they aren't included in the rent. There are some programs that can help tenants in need through the Michigan Department of Social Services. Recommend your tenants contact the DSS if they are unable to make their payments, which can be much higher in the winter season.
If you are a landlord who is having problems with a tenant, you should find out more about your rights and responsibilities so that you can avoid legal issues when it comes to utility services. While failure to maintain utilities does not give a landlord the right to disconnect service, if it leads to nonpayment of rent, that could be grounds for an eviction.
The team at The Law Offices of Aaron D. Cox PLLC can speak with you about your situation. We've helped hundreds of landlords with their tenant problems and we're experts at navigating landlord-tenant legal issues. Let us work with you to determine the best course of action for your renters. Call us at 734-287-3664 today to discuss your case.