The Housing Act of 1937 was a product of the National Housing Act of 1934, part of the legislation to help Americans rebuild from the Great Depression. In addition to creating a central national housing authority, it gives those on welfare more options when it comes to living situations.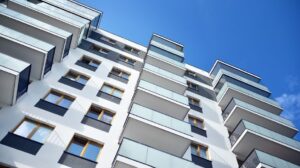 Those receiving federal housing assistance can receive rent expenses outside the confines of government housing. Known as the Section 8 Choice Voucher Program, it allows privately owned residences allotted for private living quarters to be living options for those on public aid.
As a landlord, there are plenty of advantages and disadvantages to accepting Section 8 tenants. Read on to learn more:
You will always receive your payments
When you rent only to private tenants with private income and subsequently privately-paid rents, you run the risk of your tenant being unable to make payments. Even if you evict the tenant, you must allow them a certain number of days before you are allowed to sign a new tenant and once again start earning income on the property.
When landlords accept Section 8 vouchers, however, the investment protection is practically air tight. You will always receive payment directly from the housing authority, on time, every month.
There is no rent control
Section 8 landlord recipients also don't have to deal with rent control; as the rent goes up in the area, so too do payments from the program. So, not only will you always receive your payments, but you will also receive what the market deems worthy for your property.
Your property will be vacant for a shorter time period
Eventually, your Section 8 tenant will decide to move. When your property is vacant, you can enter it into the Section 8 Available Housing database, making it easier for someone to find the listing. You subsequently experience much shorter lengths of vacant properties.
Aaron Cox Law can help you navigate the ins and outs of Section 8 tenancy. To learn more, contact us today.