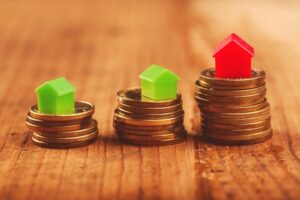 City officials have been working hard to facilitate renewed growth in parts of Detroit that lay neglected for years, and the fruits of their labor may finally be starting to show. Historic neighborhoods are being revitalized by their residents, and developers are constructing new affordable housing options downtown. There's still plenty of work to be done, but Detroit may have finally turned an important corner after decades of economic hardship.
Earlier this month, Detroit officials announced that average housing values increased across the city for the first time in 17 years. Although the rate of change varies between different parts of the city, the average housing price increased by roughly 6 percent. In some neighborhoods such as Cornerstone Village on the east side, housing values have increased by as much as 22 percent since last year.
"It's not just the normal neighborhoods, such as Palmer Woods, Sherwood forest, East English Village," said Detroit's Chief Assessor Alvin Horhn in an interview. "Neighborhoods that were on the cusp a few years ago are starting to rebound."
Meanwhile, local residents are beginning to notice that when houses go on the market, they aren't staying there for long. Rather than sitting on the market for months, homes are selling in a matter of weeks. It's a promising sign that has many homeowners feeling optimistic about the future of their neighborhoods.
To learn more about the latest trends and developments in Detroit's real estate market, stay tuned for future updates from our blog!